Be a member of AEDAF
REQUEST FOR INFORMATION
REQUEST FOR REGISTRATION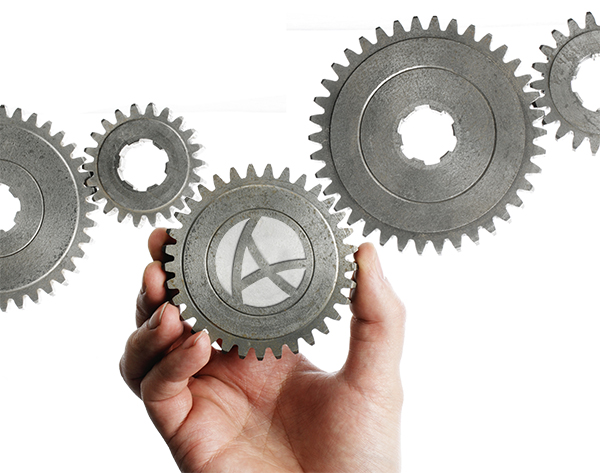 If you wish to formalise your entry in the Spanish Association of Tax Advisors, print the request for entry and send it filled out along with a photocopy of your Spanish Identification Card (DNI) or passport and of the academic degree or degrees that you hold, through one of the following channels:
by postal mail:
C/ Claudio Coello, 106 - 6º dcha
28006 Madrid
You can also download the Bylaws document, which you should know and to which you will be subject as specified in point 4 of the Registration Bulletin.
REQUIREMENTS FOR MEMBERSHIP
For entry as an associate, the following are required:
A) University Degree with training in tax subjects or other University Degree with post-graduate course or accreditation of specialisation in tax subjects.
Article 6 of the AEDAF Bylaws establishes that in order to enter as a Practicing Associate, having obtained one of the following Official University Degrees will be required:

Graduate in Law.

Graduate in Economic, Commercial or Business Science.

Graduate in Economics.

Graduate in Administration and Business Management.

Professor orCompany Manager.

Certificate in Business Science

Any other Official University Degree (under the terms of the provisions of the Community Directive 2005/36/EC, of 7 September and the Royal Decree 1837/2008, of 8 November), or any other national or foreign University title recognised by the Association, as long as the requesting party accredits his/her specialisation in Tax Law by means of the Curriculum studied, the Post-graduate Courses given by the Association or the Institutions with which the Association has signed a Collaboration Agreements, publications, articles or dedication to teaching under the terms that are established in the regulations.
B) Usually or principally being occupied with tax consulting either for oneself or for others.
NECESSARY DOCUMENTS
Request form.

Photocopy of the academic Degree or Degrees.

Photocopy of DNI or Passport.

Membership in a professional college is NOT necessary.
MODALITIES OF ASSOCIATES
A) PRACTICING ASSOCIATES
Type

% Gen. Fee.

Annual Fee

General regime: first associate

850,00 €

Collective office**: first associate

100%

850,00 €

Collective office**: second associate

80%

680,00 €

Collective office**: third associate

60%

510,00 €

Collective office**: fourth associate

40%

340,00 €

Collective office**: from the fifth associate

25%

212,50 €

Internship (maximum 3 years)

1styear

106,25 €

2nd year

212,50 €

3rd year

318,75 €

Professionals employed by others

850,00 €

Non-residents

850,00 €
* Basic criteria for entry in the category of Practicing Associate in Internship. One of the two following requirements must be met:
Belong to the collective of students that finalise their Master Degree studies according to the Collaboration Agreements signed by the AEDAF.

Not being over 35 years of age at the time of entry in the AEDAF, and usually and principally practicing tax consulting whether for himself or for others, having less than 3 years of professional experience.
Any situation that may suppose an exception to the entry criteria in this category will be individually analysed.
** Criteria of association of professionals of the same office.
It is necessary to determine to which group the associate belongs since if the associate belongs to those structures that do not suppose the belonging to the same organizational structure, hierarchical or of participation in capital, or in the case of professional Dispatch networks and commercial agreements, the category of Collective Dispatch Associate should not be applied.
For this, the entities in question must certify compliance with these conditions by sending the corresponding certificate to sedecentral@aedaf.es regardless of whether the new application system for the quota corresponding to the category of Associate Practical Dispatch Collective enters into force. for the first quarter 2018 billing.
See certificate INDIRECT GROUP
B) NON-PRACTICING ASSOCIATES
| | | |
| --- | --- | --- |
| Type | % Gen. Fee | Annual Fee |
| Other specialised professionals | 25% | 212,50 € |
| Judges | 25% | 212,50 € |
| Teachers | 25% | 212,50 € |
| Students | 10% | 85,00 € |
| Retired | 10% | 85,00 € |